Knee Arthroscopy
This is done by inserting a camera into your knee by way of small incisions in the skin. This helps your surgeon in diagnosing problems including arthritis, ligament damage, and torn cartilage. Your surgeon can also treat some of these conditions during the same operation.
Is knee arthroscopy right for me?
If you have a torn cartilage, loose body or have damaged your joint surface. If you are having problems with your knee giving way and locking. If treatments such as physiotherapy and exercise have not helped then your surgeon may suggest knee arthroscopy to treat your symptoms.
Knee arthroscopy is a safe procedure that allows most patients to return to normal activities.
To find out more about how I can help you, sign up for my FREE knee pain guide.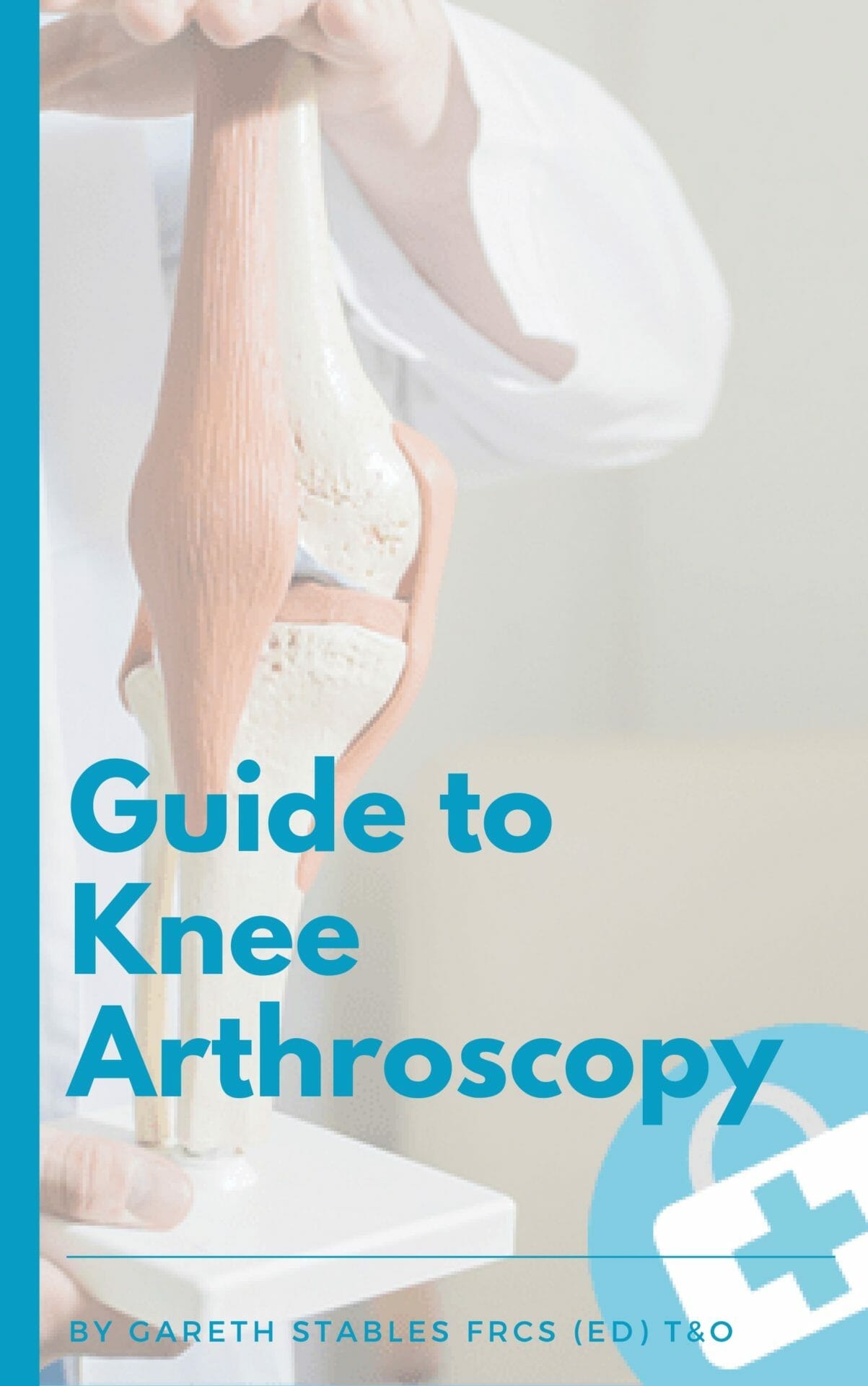 Gareth Stables
Cheshire Orthopaedic surgeon, Mr Gareth Stables, is a fully UK trained Consultant Orthopaedic Surgeon specialising in knee surgery. Gareth has the highest qualifications possible for an orthopaedic surgeon in the UK, FRCS (T&O), and is on the GMC specialist register for Trauma and Orthopaedic surgery.
Gareth specialises in; keyhole or knee arthroscopy surgery, ligament reconstruction surgery, knee osteotomy and knee replacement surgery. He has over 15 years of experience in the field having qualified with a commendation in 1998 from the University of Liverpool Medical School.
"My life was transformed and the pain almost negligible.... Now no painkillers or stick. I cannot thank my caring consultant enough. I will be ever grateful for his wisdom"
"Brilliant treatment from start! Had arthritis in knee joint.Was given injection and the effect was immediate! Brilliant. Would recommend to anyone. One of the most helpful doctors I have ever seen(and I`m 73 !!)"
"Mr Stables was very understanding, patient and thoroughly competent. I would recommend anyone to have knee replacements by him. The whole experience was worthwhile and very good for my quality of life."